Mudeford Sandbanks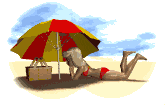 ---
Sail Sand & Seaside
---
Click here to view latest additions
Harbour side of Mudeford Sandbanks
In the background lies Mudeford only two miles from Christchurch, Mudeford is a charming fishing village lying at the entrance to Christchurch Harbour, a mecca for water-sports enthusiasts and fishermen. The picturesque quay with its lobster pots, old fishermen's' cottages and the 'Haven House Inn' which has been traditionally linked with smuggling over the centuries. An interesting introduction to the nearby area of Hengistbury Head


Above you can see the beautiful Mudeford Sandbanks which is a favorite for families and for those with Cabin Cruisers and Sail Boats, who moor just off this beach whilst going to the local Beach Cafe below. Where fresh Crab and Lobster dishes are a specialty.
A Cruiser passes the modern day 'Ferry Boat' as it heads out to sea via the 'Mudeford Run' which is in the photo below and gateway to the open sea.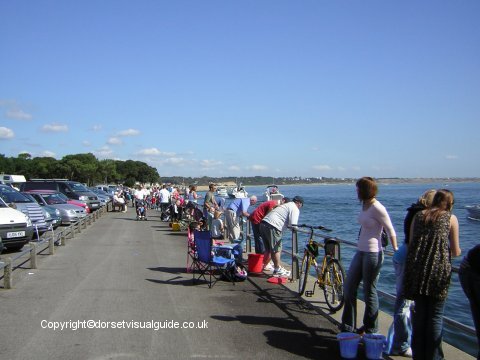 Mudeford Quay
Christchurch Harbour
Not many people would think that there are lovely woodland walks on the way to Mudeford Sandbanks would they? There is also a woodland Nature Reserve nearby, for lovely countryside walks, just right for some shade on a day when the sun might be a little too hot. Interactive road and satellite map link.
The ferry train that runs to and from Mudeford Sandbanks Beach, to the car park terminal at Hengestbury Head Bournemouth.
---
Hengistbury Head country parkland between the sea and Christchurch is one of the most important iron-age archaeological sites on the south coast and has impressive views across to the Isle of Weight. It is geologically important for the unusual nodules of sideritic ironstone in Middle Eocene strata. For more extensive data on this area click
here
---
Press F11 to expand or decrease Explorer Browser
A few pictures old and new below of Mudeford Sandbanks.
| | | |
| --- | --- | --- |
| | | |
| Small boats on the harbour side | Beach Cafe Mudeford Sand Banks | View from Mudeford Sand Banks towards Mudeford Quay. |
| | | |
| --- | --- | --- |
| | | |
| Picture of Ye Old Ferry Boat, still used to carry day trippers. | Boats awaiting 'Tidal Rise'. | Large Ferry Boat taking day trippers from Mudeford Quay to Mudeford Sandbanks. |
| | |
| --- | --- |
| | |
| Above is the famous 'Black House' renowned for its association with smugglers | Small boats in front of beach huts ready for use. |
A new Harbor Wall has been created by the local Council to protect the beach from erosion from tidal wash.
Above you can see the extreme low tide
Compare pictures on the left taken April 04. with the pictures on the right taken August 03
You can see how the coastal defenses have been very much improved.
---
---
View from Highcliffe towards The Isle of Weight
Highcliffe beach looking towards The Isle of Weight
Highcliffe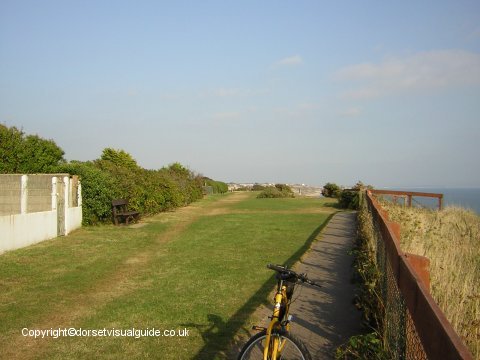 Highcliffe
Next beach going west from Highcliffe lies Steamer Point Beach
Next beach going west from Steamer Point lies Friars Cliff Beach
Friars Cliff Beach looking towards The Isle of Weight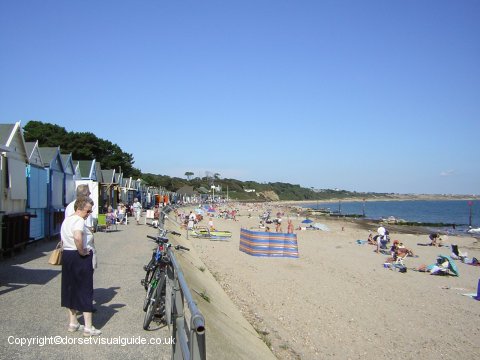 Friars Cliff Beach
| | |
| --- | --- |
| | |
| Friars Cliff Beach | Next beach going west is Mudeford Beach |
Next going west is Sandhills Holiday Village

info
| | |
| --- | --- |
| | |
| Next going west is Mudeford Quay | |
Mudeford Quay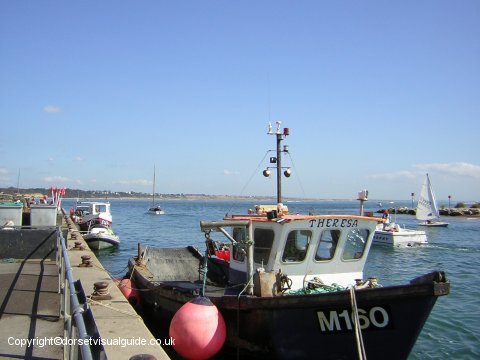 Mudeford Quay
Fishermans Cottages Mudeford Quay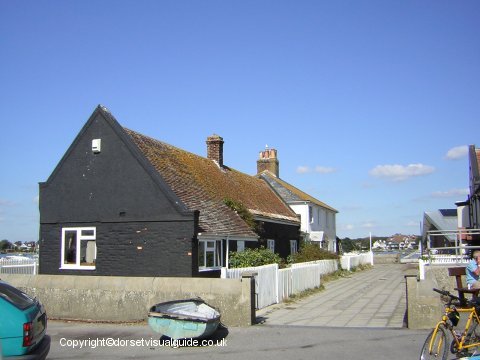 Mudeford Quay
---
This is a fun video worth watching
---

---
---

---

Search Engine Optimization and Free Submission
---
Copyright Protected © dorsetvisualguide.co.uk
WEB SITE CONTROLLED BY
ACTION GROUP
FOR THE PROTECTION OF COMMUNITIES UNITED KINGDOM
---
Welcome to: Dorset Visual Guide DISCLAIMER --> Whilst we hope you will enjoy using our site, we express that you do so at your own risk that neither the Web Site Designer nor the owners of this site can nor will accept any responsibility for links to other sites nor the use of this site and its contents. This Web site has been developed to help you the public find out more about Dorset and so to help you the public generally. This site uses large graphic interfaces via hyperlinks to assist those who are partly sighted navigate this site. Should you have any inquiries E-mail to: Webmaster