Views from St Catherine's Hill
Christchurch Dorset
---
| | |
| --- | --- |
| | The picture above now forms part of the BBC Digital Picture of Britain Historical Archives |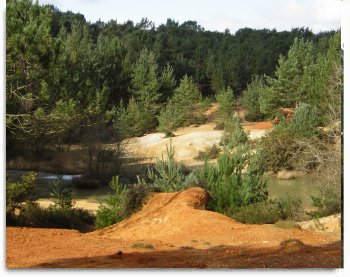 Press F11 to expand or decrease Explorer Browser
Extensive deforestation has resulted in a vast growth of Heather, which will act like a giant sponge, ready to release up five times its body
mass in water
| | |
| --- | --- |
| | The picture above now forms part of the BBC Digital Picture of Britain Historical Archives |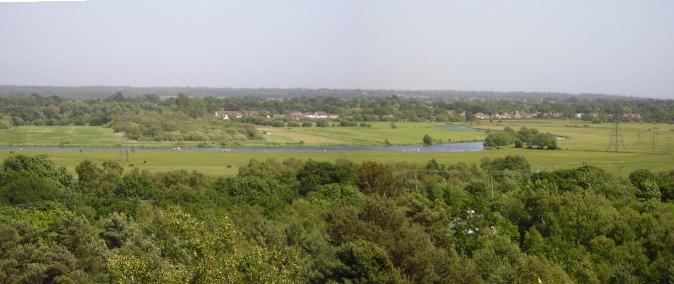 Lovely view across the Avon Valley
St Catherine's Hill mountain Bikers video
A vast plume of smoke from a forest fire 15th March 2005 as seen from St Catherine's Hill
View across the Avon Valley whilst most of the UK was gripped in frost February 23rd 2005
Click here to see a Panoramic view from Western Side of
St Catherine's Hill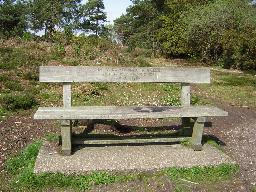 Unmaintaind bench by Local Council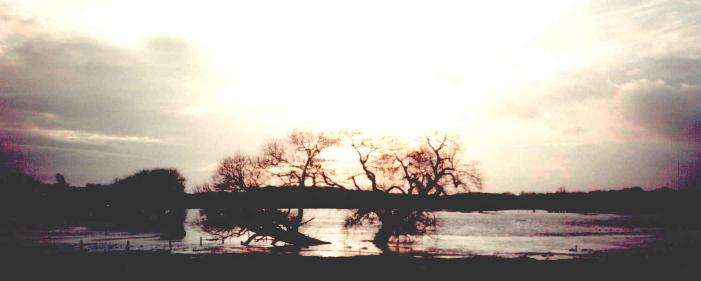 The flood plain of the Avon Causeway
---
The area below had been a valuable area for nesting 'Sand Martins' for centuries, until its blatant and careless destruction.
These three photos, clearly prove the devastating effects that deforestation and the removal of plant life that has helped to sustain the stability of St Catherine's Hill, and many others places alike can have.

What happened in Boscastle (with Flash Flooding) may well happen here, if this area is allowed to become nothing more than a ' Heather and Moss Covered Bog'.

Deforestation needs to be stopped. Adder's are now thriving here. See: Adder-bite Max 90 minutes from death.

Adder bite leaves father blinded and close to death,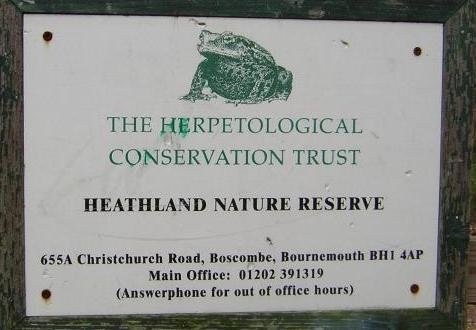 Those allegedly responsible for the damage above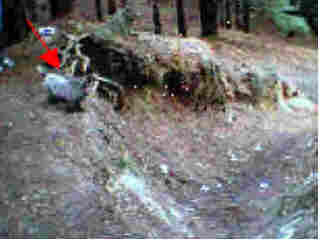 In the picture above a little dog pauses, as she looks across a rubbish strewn and eroded pathway. The pathways along the Eastern Side of St Catherine's Hill, are very badly eroded and extremely dangerous to walk upon. There appears to be, very little maintenance and practically no consideration as to Public Health and Safety in this area.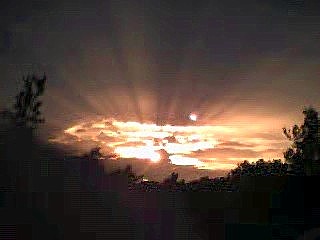 Sunset over St Catherine's Hill.
---
Copyright Protected © dorsetvisualguide.co.uk
WEB SITE CONTROLLED BY
ACTION GROUP
FOR THE PROTECTION OF COMMUNITIES UNITED KINGDOM
---

Search Engine Optimization and Free Submission

Welcome to: Dorset Visual Guide DISCLAIMER --> Whilst we hope you will enjoy using our site, we express that you do so at your own risk that neither the Web Site Designer nor the owners of this site can nor will accept any responsibility for links to other sites nor the use of this site and its contents. This Web site has been developed to help you the public find out more about Dorset and so to help you the public generally. This site uses large graphic interfaces via hyperlinks to assist those who are partly sighted navigate this site. Should you have any inquiries E-mail to: Webmaster